ABOUT US
SSDBUILD's mission is to help design and build the built-environment around us to better sustain the quality of life we expect for our selves and for our children. With rising costs of living and an ever increasing fast-paced society, SSDBUILD helps families develop a sustainable lifestyle to better manage costs, lower stress, and increase the amount of enjoyable time together. We believe this lifestyle centers around a modern, high-performance, sustainable home: the place where we sleep, eat, and recharge
.
Our home should be our "retreat" after a long hard day at work or running the kids to all of their activities. It should also protect our family from natural and social threats. Here at SSDBUILD, we believe that sustainability should first and foremost be about sustaining our families' quality of life rather than about being "green". If we protect our selves, we will naturally protect our environment.
Joshua Steffen, Principal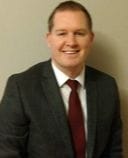 Josh started
SSD
BUILD in 2009 to provide modern sustainable residential design/build services. Growing up in a residential contracting family, Josh's dad taught him residential construction, carpentry, fine wood working, and how to work hard. Josh earned a Bachelor's of Science in Architectural Studies from the University of Illinois in 2008. After working for a commercial architectural design/build firm for 8 months, Josh moved to the Quincy IL area. Josh worked as a lead designer and project manager for a major Quincy IL architectural firm for 3 years before making SSDBUILD a full-time endeavor in 2012. His favorite styles of residential architecture include mountain modern and northwest modern, however, he has a vast knowledge of all residential architectural styles. His love of wood and fine details show in his designs. Josh loves spending as much time as possible with his wife Colby and four kids. He also enjoys woodworking and an occasional game of golf. Josh is a member of the Taylor Apostolic Christian Church.
---
Shane Sutter, Construction Manager
After graduating from Illinois State University, Shane worked for another residential construction business for a few years before starting Rock Solid Custom Builders in 2010. After 5 years of owning and operating Rock Solid Custom Builders, Shane and Josh decided to merge SSDBUILD and Rock Solid Custom Builders into one Full Service Residential Design-Build Company. Shane and his wife Julia live in Palmyra with their 3 kids. Shane
is a member of the Taylor Apostolic Christian Church.
TESTIMONIALS

"The reason we decided to move forward with Josh was his ability to listen and provide insight. I found that Josh's knowledge of construction made a tremedous impact on his ability to prepare well thought-out drawings. Josh tailored his designs to accommodate a budget with out sacrificing aesthetics or functionality. I have worked with several design firms with our company, I have not found anyone who matches SSDBUILD's combination of professional drawings and stylish design." - JASON S.
"SSDBUILD, Josh Steffen provided professional, insightful, and efficient architectural services for our residential project. He guided us in an innovative way for our rustic modern home, yet listened to our opinions and needs. He has an amazing attention to detail, fantastic vision, and worked well with our builder in their first collaboration together." - ERIC L.